Doctors
Lov K. Sarin, M.D.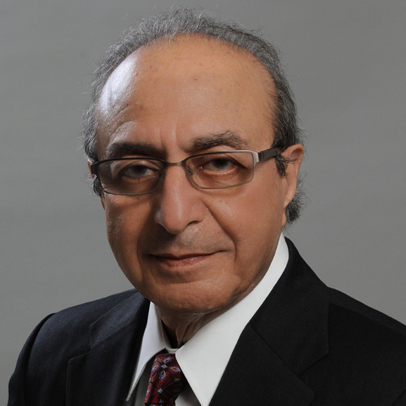 Fellowship Wills Eye Hospital, Massachusetts Eye and Ear Infirmary
Residency Massachusetts Memorial Hospital
Medical School Sarojini Naidu Medical College
Undergraduate St. John's College
Dr. Lov K. Sarin came to the United States in 1956 to complete his residency in Ophthalmology at Massachusetts Memorial Hospital in Boston, MA. He received his medical degree from Sarojini Naidu Medical College in Agra, India and graduated from St. John's College in Agra, India. Dr. Sarin completed a retina fellowship, as well as a research fellowship at Wills Eye Hospital. He also completed an Eye Pathology Fellowship at Massachusetts Eye and Ear in Boston, MA.
Dr. Sarin is board certified in ophthalmology and an attending surgeon with the Retina Service at Wills Eye Hospital. He is a long time instructor and lecturer with many Philadelphia medical schools and is currently Professor of Ophthalmology at Sidney Kimmel Medical College at Thomas Jefferson University. He is an award-winning physician and has held many special appointments including President of Medical Staff at Wills Eye Institute, formerly Wills Eye Hospital in 1986. He is a member of the American Academy of Ophthalmology, Association for Research in Ophthalmology, College of Physicians of Philadelphia, Indian Ophthalmology Society, National Society for the Prevention of Blindness, Inc., Pennsylvania Academy of Ophthalmology, Pennsylvania Medical Society, Philadelphia Ophthalmic Club, Philadelphia Professional Standards Review Organizations, Inc., Retina Society, Royal Society of Medicine and Sigma Xi, The Research Society of North America.
In 1964, he joined the Retina Service at Wills Eye Institute and in 1967 joined Ophthalmic Partners of Pennsylvania. In January 2009, he joined Mid Atlantic Retina. Dr. Sarin has written two books and several chapters in many books. He has published forty-six papers. He has lectured locally, nationally and internationally.