Doctors
Jason Hsu, M.D.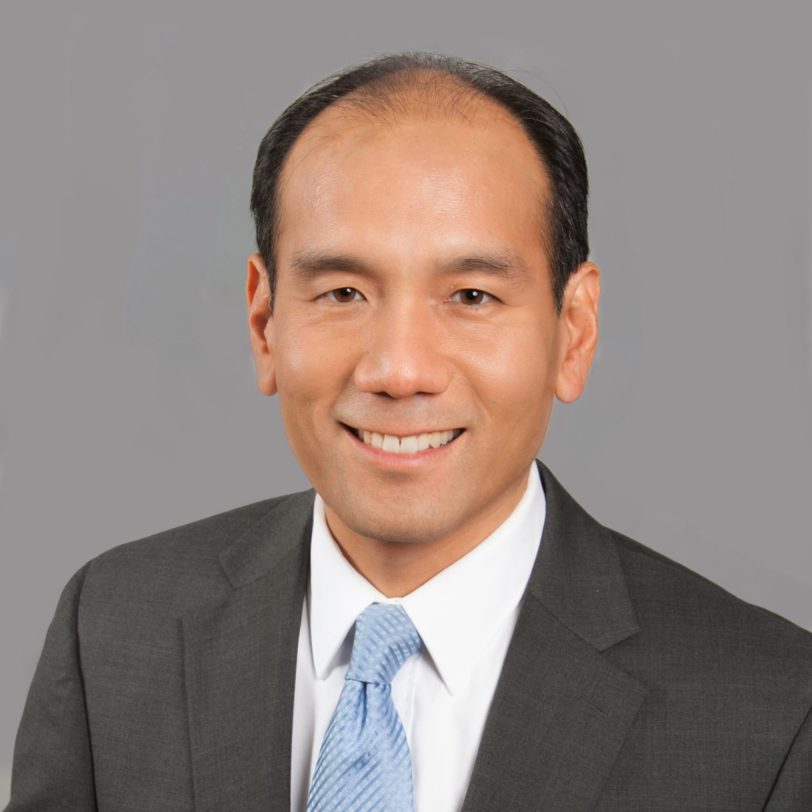 Fellowship: Wills Eye Hospital
Residency: University of Pennsylvania
Medical School: University of Pennsylvania
Undergraduate: Princeton University
Dr. Jason Hsu graduated cum laude from Princeton University with a B.S.E. in Electrical Engineering and a Certificate in Engineering Biology. While at Princeton, he received the Manfred Pyka Memorial Physics Prize in 1993, the Newport-Klinger Research Award in 1996, and was elected to the Sigma Xi Research Honor Society. He went on to graduate from the University of Pennsylvania School of Medicine, where he was elected to the Alpha Omega Alpha Medical Honor Society. He completed his internship at Scripps Mercy Hospital in San Diego, CA.
Dr. Hsu performed his ophthalmology residency at the University of Pennsylvania, Scheie Eye Institute and was awarded a National Eye Institute Travel Fellowship in 2003. He completed his vitreoretinal surgery fellowship at the renowned Wills Eye Institute in 2007.
Dr. Hsu is Board Certified in Ophthalmology and is an active member of the Retina Society, American Society of Retina Specialists, American Academy of Ophthalmology, Association for Research in Vision and Ophthalmology, American Medical Association, and the Pennsylvania Medical Society. He has received the American Society of Retina Specialists Honor Award and Senior Honor Award for his scientific contributions to the retina field.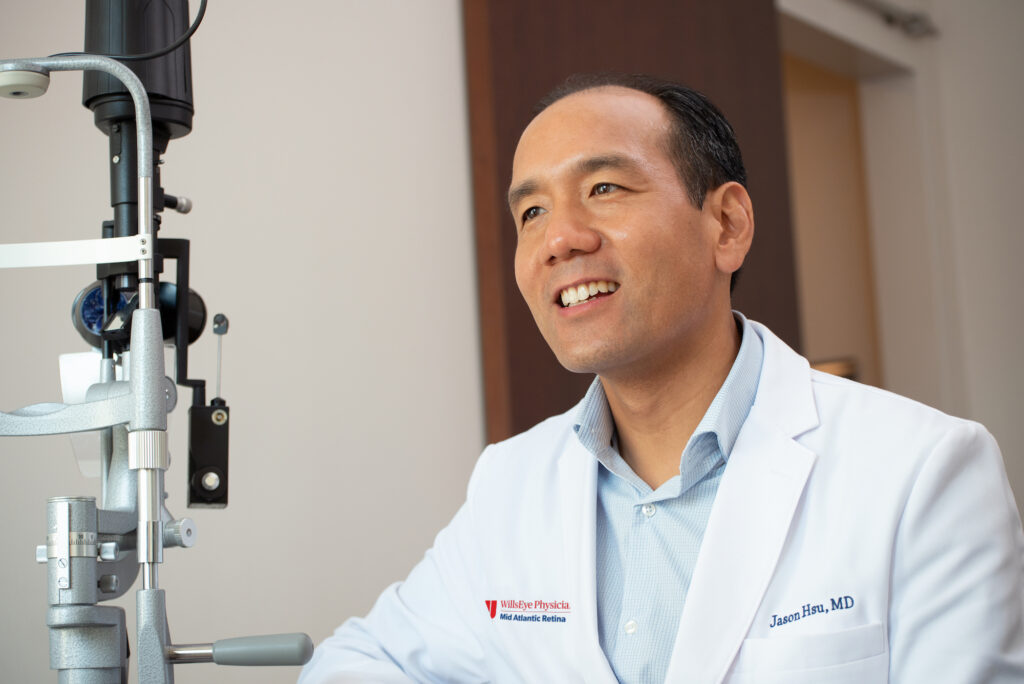 Dr. Hsu is a faculty member of the Retina Service at Wills Eye Hospital and Associate Professor of Ophthalmology at the Sidney Kimmel Medical College of Thomas Jefferson University. He also serves as co-director of retina research and is a lecturer for the Medical Resident Education Program at Wills Eye Hospital. As an instructor and senior instructor for advanced vitreoretinal surgery courses at the annual meeting of the American Academy of Ophthalmology, he teaches the latest techniques to other ophthalmologists from around the world.
Dr. Hsu has a special interest in clinical retina research and has received funding from Wills Innovation Grants and the J. Arch McNamara Memorial Research Fund to pursue a variety of projects, including a pilot study exploring ways to prevent scar tissue formation after retinal detachments and optical coherence tomography biomarkers that may predict response to therapy in patients with diabetic retinopathy and retinal vein occlusion. He has collaborated with Drexel College of Engineering on novel ophthalmic imaging devices. As a result, he has authored numerous articles in prestigious ophthalmology journals as well as book chapters on vitreoretinal diseases and surgical management. Dr. Hsu has presented scientific papers at national and international ophthalmic conferences. He serves as section editor for Current Opinion in Ophthalmology as well as Retina Times and is a peer reviewer for several journals. In addition, Dr. Hsu has been Principal Investigator or co-investigator at Wills Eye Hospital for many national and international clinical trials pertaining to age-related macular degeneration, diabetic retinopathy, uveitis, and retinal vein occlusions.
His clinical interests include complex retinal detachments, advanced macular surgery techniques, and the latest treatments for age-related macular degeneration, diabetic retinopathy, and retinal vein occlusions. He has been named in Guide to America's Top Ophthalmologists and South Jersey magazine's Top Doctors.