Doctors
Gary C. Brown, M.D., MBA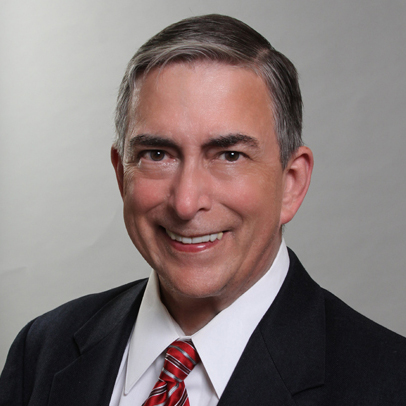 Fellowship Wills Eye Hospital
Residency Wills Eye Hospital
Medical School SUNY Upstate Medical Center
Undergraduate Colgate University
Chief Emeritus of the Wills Eye Hospital Retina Service, Attending Surgeon at Wills Eye Hospital, and Professor of Ophthalmology at Sidney Kimmel Medical College at Thomas Jefferson University, Dr. Brown is an active researcher who has served as an investigator for multiple National Institutes of Health and industry clinical trials. He has authored over 700 medical writings and 11 textbooks on diabetic retinopathy, macular degeneration, retinal detachment, abnormalities of the optic nerve and other vitreoretinal diseases. Dr. Brown is a reviewer for over 35 peer-reviewed journals and, since joining the Retina Service at Wills in 1981, has trained over 100 vitreoretinal surgeons. A Diplomate of the American Board of Ophthalmology, he has been selected to give more than 75 instructional courses for eye surgeons at the American Academy of Ophthalmology.
Dr. Brown has been elected by his colleagues to Castle Connolly's "America's Best Doctors" (3-4% of national physicians) every year since 1996 and "Top Docs" (1-3% of area physicians) in Philadelphia Magazine every year since 1995, as well as to Top Ophthalmologists in the United States, Top Ophthalmologists in South Jersey and the Center for the Study of Services (CSS) Guide to Top Doctors. He has served as President of the Pennsylvania Academy of Ophthalmology, President of the Philadelphia Ophthalmic Club and President of the Wills Hospital Society.
Co-Chief Editor and co-founder of the journal Evidence-Based Ophthalmology, Dr. Brown has delivered over 400 lectures both nationally and internationally, including numerous named lectureships. He sits on the Board of Directors for multiple organizations and has been named to the International Biographical Center Advisory Council, Cambridge, England.
Dr. Brown is also Co-Director of the Center for Value-Based Medicine, an internationally respected healthcare economic research and policy organization, and was an Adjunct Senior Fellow at the Leonard Davis Institute of Health Economics at the University of Pennsylvania. He graduated from Colgate University (Phi Beta Kappa) in 1971, from the SUNY Upstate Medical School (Alpha Omega Alpha) in 1975, completed his internship at Grady Hospital in 1976, his residency at Wills in 1979 and his vitreoretinal fellowship at Wills in 1981. Elected by his peers and the attending staff, he served as the Chief Resident at Wills from 1978-79.
Recipient of the prestigious Arnall Patz Medal for retinal vascular research, Dr. Brown's other honors include: the Wills Eye Hospital Society Silver Tray Award for Distinguished Service, the Pennsylvania Academy of Ophthalmology Distinguished Service Award, the Robert Shoemaker Award, the Paul Craig Award, and the American Academy of Ophthalmology Honor, Senior Honor and Lifetime Honor Awards. He has been named to the American Biographical Institute's 1,000 Great Minds of the 21st Century, Who's Who in the World, Who's Who in America, Who's Who in Medicine, Who's Who Among Outstanding Business Executives, Who's Who Among Executives and Professionals and the National Registry of Who's Who (lifetime membership).
Above all, Dr. Brown is most proud of his family, including his wife of 40 years, Dr. Melissa Brown, and his three daughters, Heather, Heidi and Katie.