Doctors
Joseph I. Maguire, M.D. (1957-2018)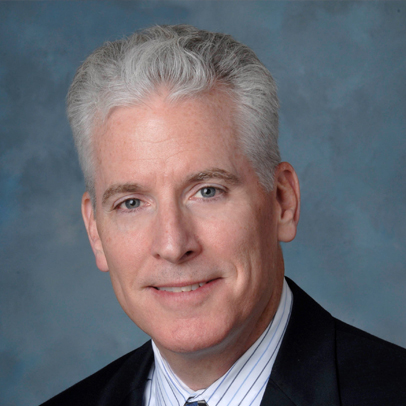 Fellowships Wills Eye Hospital, Moorfields Hospital
Residency Wills Eye Hospital
Medical School Jefferson Medical College, Thomas Jefferson University
Undergraduate Williams College
Joseph I. Maguire, M.D. is a Philadelphia native, a Board Certified ophthalmologist and member of the Wills Eye Hospital medical staff and Retina Service since 1990. He attended Williams College, graduating Magna Cum Laude and was elected to the Phi Beta Kappa Society in his Junior and Senior years. After attending Jefferson Medical College, he served his internship at Thomas Jefferson University Hospital and was named Intern of the Year at Methodist Hospital in Philadelphia. He completed his ophthalmology residency and vitreoretinal fellowship at Wills Eye Hospital, before traveling to Moorfields Hospital, London as a fellow under Professor Alan Bird.
Currently an Associate Professor at Sidney Kimmel Medical College at Thomas Jefferson University Hospital and Attending Surgeon at Wills Eye Hospital, he has been a past Retina Service President. He is currently a principal investigator in the VEGF-trap clinical trial — studying intravenous vascular endothelial growth factor inhibitors in the treatment of age-related macular degeneration (ARMD), and the National Institute of Health sponsored Age-Related Eye Disease Study 2 (AREDS2) – investigating vitamin prophylaxis of ARMD. He has been clinical co-investigator in several completed and ongoing clinical trials evaluating novel treatments for diabetic retinopathy and ARMD. Current basic research includes investigation of the effects of relative hypoxia in macular blood flow and its possible application to retinal and choroidal vascular disease states.
Dr. Maguire is the author of multiple journal articles and book chapters, is the editor of 5-Minute Consult in Ophthalmology, a previous Co-Editor of the Yearbook of Ophthalmology and a reviewer for the journals Retina, Archives of Ophthalmology, Ophthalmology, American Journal of Ophthalmology and British Journal of Ophthalmology. A Fellow of the American College of Physicians, he is an active and continuing lecturer in vitreoretinal disease and member of several medical societies including the Retina Society, Associated Society of Vitreoretinal Surgeons, Ophthalmic Club of Philadelphia, American Academy of Ophthalmology, and Pennsylvania Academy of Ophthalmology. Current clinical interests encompass macular disease — including age-related macular degeneration, diabetic retinopathy, retinal vascular obstruction, uveitis, and vitreoretinal surgery for retinal detachment , macular hole, macular pucker, ocular infection, age-related macular degeneration, retinal vascular obstruction, and complications of diabetic retinopathy.
Dr. Maguire died peacefully on November 24, 2018 surrounded by his family. He touched us all with his sense of humor, integrity and kindness. He has left a noble legacy that will always inspire us. He will be missed in every aspect of our lives at Mid Atlantic Retina.