Doctors
Jay Federman, M.D.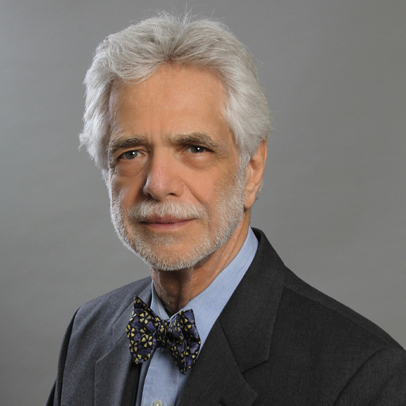 Fellowship Wills Eye Hospital
Residency Jefferson Medical College
Medical School Tufts University
Undergraduate Franklin & Marshall College
Dr. Jay L. Federman completed a retina fellowship in 1971 at the Retina Service of the Wills Eye Institute and was awarded an NIH research fellowship grant from the National Eye Institute. He completed his residency in ophthalmology at Thomas Jefferson Medical College and Hospital. He interned at Philadelphia General Hospital after completing his medical degree at Tufts University School of Medicine in Boston. Dr. Federman received his undergraduate degree from Franklin & Marshall College.
In 1972, Dr. Federman completed the development of one of the first automated microsurgical instruments for vitreoretinal surgery, and founded the S.I.T.E. Corporation. He holds three US patents for devices and techniques used in vitreous surgery and ophthalmic treatments. He was the director of the Research Division of the Wills Eye Institute from 1980-1995 and was co-director of the Retina Service from 1991-1999.
Dr. Federman was chief of ophthalmology of the Medical College of Pennsylvania 1994-2004. In 2005, he was a special medical consultant to the Kremlin and the President of the Administration of the Russian Federation in Moscow. Prior to joining Mid Atlantic Retina in January 2009, he was a founder of: McDonald Eye Associates, which evolved into Ophthalmic Partners of Pennsylvania, P.C.; Surgical Laser Technology, Inc.; Eye Diagnostic Treatment Center in Marlton, NJ, now part of West Jersey Health System; and Professional Practice Services, a medical management company. He is also the founder of Main Line Surgery Center.
Dr. Federman is board certified in Ophthalmology and holds many staff and faculty appointments in New Jersey, Pennsylvania and Delaware. He is a member of the American Academy of Ophthalmology, American Ophthalmologic Society, American Society of Retina Specialists, College of Physicians of Philadelphia, Club Jules Gonin, Delaware County Medical Association, Ophthalmic Club of Philadelphia and Pennsylvania Medical Society.
Dr. Federman has been a Principal Investigator for several grants, two of which were through the National Institute of Health. He is extensively published in journals and books and has lectured locally, nationally and internationally. He has been listed as one of the Top Retina Doctors in Philadelphia Magazine since the inception of the survey, as well as in Best Doc's in America. He is a vitreoretinal surgeon whose main specialty interests are the management of patients with ocular complications of diabetes; macular degeneration and the use of telemedicine to facilitate the delivery of ophthalmic care.