Patient Spotlight: The Imielska Family
When Paulina and her husband had nowhere else to go for answers about their son in Poland, Dr. Yoshihiro Yonekawa and Mid Atlantic Retina was their only hope. Paulina's son, Tymon, was born healthy and everything seemed normal, until at 2 weeks old, they began to notice strange behaviors in his eyes on sunny days. After a successful surgery at Wills Eye Hospital, the family are still searching for answers, but have more hope that their son will see again.
How did you hear about Dr. Yonekawa and Wills Eye Hospital-Mid Atlantic Retina?
We went to the largest children's hospital in Poland, and doctors told me that my son was blind, and they had no idea how to treat him. So, I started looking for ophthalmic clinics all over the world. I found the story of another boy from Poland, who was treated by Dr. Yonekawa, and they were able to refer us to him.

What was it like meeting Dr. Yonekawa?
We can honestly say that since we found out about Dr. Yonekawa, he is our only hope to improve our son's health. That is why we were so emotional during our first visit! We know that he is an outstanding specialist and will do everything in his power to help our son.
 
What is your experience with Wills Eye Hospital and Mid Atlantic Retina?
Very positive! Everyone was very nice and helpful to us. Many employees of Wills Eye Hospital are surprised that we came to the USA from Poland to help our son. But we know that it is our best decision – we are under the care of the best doctor in a world-renowned hospital.

What would you say to other people who suffer from the same vision problems?
We are still waiting on the results to determine Tymon's disease, but coming here, gave us the hope that had been brutally taken from us in Poland. Therefore, we will say that it is not worth giving up. Always try and seek out help all over the world, as we are living in the 21st century and we have the opportunity for that. The condition of our son's eyes is serious, but we believe that with the help of specialists, such as Dr. Yonekawa, the day will come when Tymon will finally look into our loving eyes.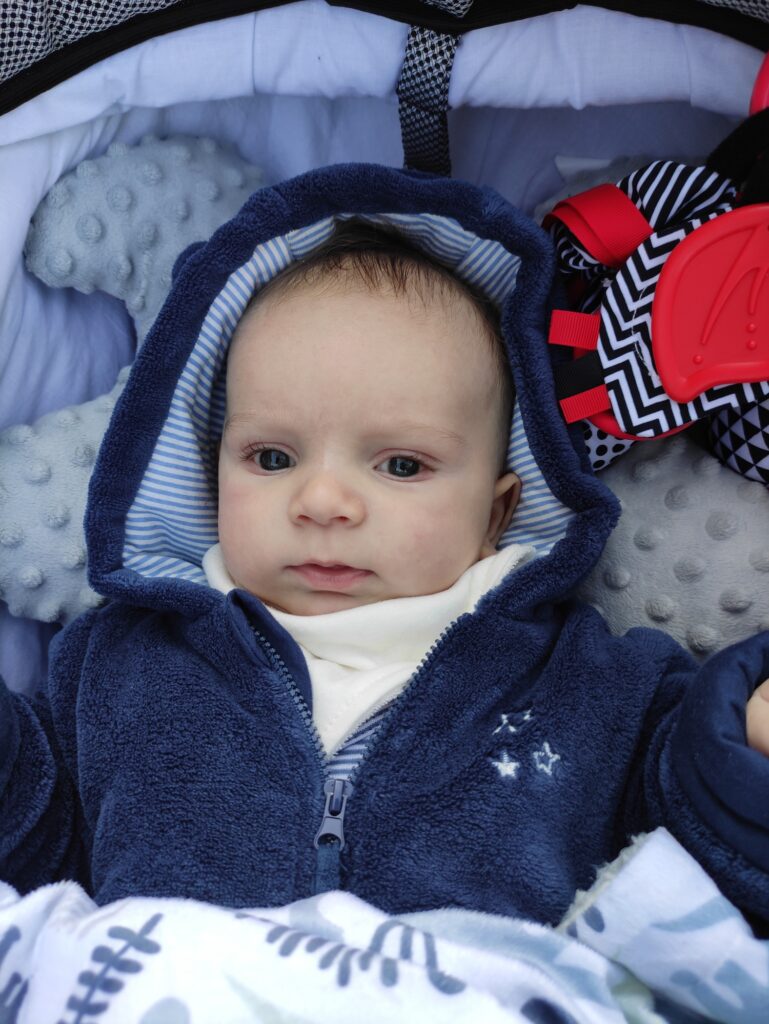 After a successful surgery to treat the retinal detachments in both eyes, Tymon had bloodwork done for genetic testing, to confirm what disease is causing his vision issues. While they are still waiting on the results, they are hopeful his eyesight will be saved, and coming to Mid Atlantic Retina was the best option for them. Dr. Yonekawa tells us, "Our team truly enjoyed meeting Tymon, a beautiful baby, and his loving parents. It's always an honor to be able to offer new insights and hope."