Treatment for Diseases of the Retina
Many people are affected by conditions that can impair their vision and ability to perform daily routines. Retinal diseases and conditions such as macular degeneration, diabetic retinopathy, and retinal vein occlusion can result in severe and irreversible vision loss if not treated appropriately. The good news is that advanced treatments, combined with the expertise of leading retina specialists, can significantly improve the odds of regaining your vision or preventing your condition from worsening.
Do you suffer from symptoms of macular degeneration or another disease of the retina? Contact Mid Atlantic Retina today to arrange a consultation with one of our retina specialists.
Connect with a Specialist Today
Why Mid Atlantic Retina?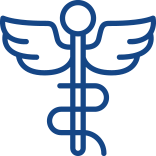 Nationally and
Internationally Recognized
Retina Specialists

Specialized Help for
Patients with Retinal
Disease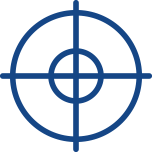 Groundbreaking
Macular Degeneration
Treatments
How to Preserve or Improve Your Vision
The retina is comprised of many layers of delicate nerve and vision cells (photoreceptors) that work together to translate light into electrical signals that are ultimately interpreted by the brain. Many diseases and conditions of the retina require timely intervention with appropriate treatment in order to preserve or improve vision because the retina is irreplaceable. The potential benefit and impact of leading clinical expertise and experience cannot be overstated.
Age-Related Macular Degeneration
Age-related macular degeneration (AMD) is a common condition affecting people 50 years of age and older that is associated with central vision loss. There are two types of AMD: dry and wet. With dry AMD, the visual symptoms are initially mild, but over many years can progress to an advanced stage that limits the ability to read, drive, or see faces clearly. Without treatment, wet AMD can result in similar vision impairment over the course of days or weeks. Mid Atlantic Retina offers all recognized treatment options for wet AMD and is a national leader in clinical research trials for advanced dry AMD, which does not yet have a proven treatment.
Branch & Central Retinal Vein Occlusion
Branch retinal vein occlusion (BRVO) occurs when the blockage is limited to a particular branch. Central retinal vein occlusion (CRVO) occurs when the central retinal vein, into which branch veins drain, is blocked. When the circulation of blood through the affected vein is halted or reduced, a backup of blood and fluid occurs in the retinal tissue. Risk factors include high blood pressure, diabetes, atherosclerosis, sleep apnea, and glaucoma. Mid Atlantic Retina offers treatment options for both kinds of retinal vein occlusion and can tailor them to the individual patient.
Central Serous Chorioretinopathy
Central serous chorioretinopathy (CSCR) is characterized by the abnormal accumulation of fluid beneath the macula, which is the center of the retina. Fluid leaks in from a layer of blood vessels that runs underneath the retina called the choroid. CSCR is more common in men primarily between 25 to 50 years of age. Symptoms include a central blind spot, altered color vision, and distorted vision. There are many risk factors, including stress and steroid medications. Although many cases improve over time without treatment, various treatment options are available for those with persistent or recurrent fluid.
Cystoid Macular Edema
Cystoid macular edema (CME) is a condition that involves the accumulation of fluid within the layers of the macula, which is the central area of the retina. This adversely impacts tasks that require detailed vision, such as reading. Vision may also be distorted and color perception may be altered. With the appropriate treatment, most patients can experience significant visual improvement.
Diabetic Retinopathy
Diabetic retinopathy is a microvascular complication of diabetes mellitus, a disease in which the blood sugar level is elevated because the body is unable to properly metabolize and store sugar. Over time, an elevated blood sugar level causes damage to the delicate, small blood vessels in the retina, and can result in two major types of diabetic retinopathy: non-proliferative retinopathy and proliferative retinopathy. Proliferative diabetic retinopathy is characterized by new vessels (neovascularization) that grow in response to diminished blood flow, which can lead to severe bleeding, tractional retinal detachment, and elevated eye pressure. Both types of diabetic retinopathy may be complicated by diabetic macular edema (DME) which causes loss of central vision.
Macular Holes & Puckers
A macular hole is a full-thickness defect in the macular tissue that results in distortion and a dark or missing spot in the central vision. A macular pucker, also known as epiretinal membrane, cellophane maculopathy, or surface wrinkling retinopathy, is an abnormal, sticky, cellophane-like tissue that grows over the surface of the macula and can cause blurred central vision and distortion. Surgery is the only option for visually significant macular puckers and is often required to repair macular holes.
Retinal Artery Occlusion
Retinal artery occlusion is an abrupt interruption of blood flow, or ischemia, that prevents proper retinal functioning and results in visual impairment. Depending on the extent of occlusion and location of the artery that is affected, the loss of vision may be relatively mild or very severe. While there is no definitive treatment for an artery occlusion, retinal laser is necessary to reduce the risk of bleeding and developing neovascular glaucoma if abnormal vessels start growing in response to the occlusion.
Retinal Tears & Detachment
Retinal tears may occur painlessly in association with the sudden onset of floaters and flashes. These symptoms arise when the vitreous gel unexpectedly separates from the retina, usually due to either aging or trauma. A dilated retinal exam is necessary in order to detect and treat retinal tears and prevent a vision-threatening retinal detachment. A retinal detachment is a separation of the retina from the wall of the eye, which leads to progressive loss of peripheral and eventually central vision. Surgery can help limit the extent of vision loss and potentially restore vision.