Retinal Detachment Treatment from Leading Retina Specialists
Many people are affected by conditions that can impair their vision and ability to perform daily routines. Diseases and conditions of the retina, such as retinal detachments, can result in severe and irreversible vision loss if not treated appropriately. If you are experiencing new visual symptoms such as floaters, flashes, or shadows, which are concerning for a retinal detachment, or if you have already been diagnosed with a retinal detachment, advanced treatments and the expertise of leading retina specialists can significantly improve the odds of regaining your vision or preventing your condition from worsening.
Do you suffer from vision problems or a known retinal detachment?
Contact Mid Atlantic Retina today to arrange a consultation with one of our retina specialists.
Connect with a Specialist Today
Why Mid Atlantic Retina?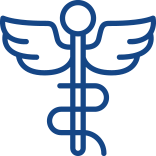 Nationally and
Internationally Recognized
Retina Specialists

Specialized Help for
Patients with Retinal
Disease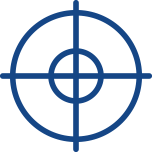 Groundbreaking
Macular Degeneration
Treatments
What is a Retinal Detachment?
A retinal detachment is a separation of the retina from the wall of the eye, which leads to progressive loss of peripheral and, eventually, central vision. The retina is the thin nerve tissue that lines the inside of the eye like film in a camera and contains over a million neurons, including specialized vision cells called photoreceptors. Left untreated, total and permanent loss of sight eventually occurs in most cases of retinal detachment. There are three main types of retinal detachments: rhegmatogenous, tractional, and exudative. A rhegmatogenous detachment is the most urgent type, usually arising in an unpredictable fashion due to retinal tears. Risk factors include myopia (near-sightedness), posterior vitreous detachment (PVD), thin patches of peripheral retina (lattice degeneration), previous eye surgery, family history, and trauma. The sudden onset of new floaters, flashing lights, and dark shadows is concerning for a possible retinal tear and/or detachment.
How is a Retinal Detachment Treated?
If a retinal hole or tear is detected before a retinal detachment forms, laser or cryotherapy can be performed in the office to seal the defect and help prevent a detachment. However, if the retina is already detached, one or more procedures are typically necessary. In general, the options include pneumatic retinopexy, scleral buckle surgery, or micro-incisional vitrectomy surgery. Pneumatic retinopexy is an office-based procedure that involves the injection of a temporary gas bubble along with the application of either cryotherapy or laser to help reattach the retina and seal the causative retinal tear. Scleral buckle surgery consists of suturing a thin, soft silicone band to the outer surface of the eye, which serves to support the retinal tear by gently indenting the wall of the eye closer to the tear. The tear is then sealed with cryotherapy. Micro-incisional vitrectomy surgery involves removing the vitreous gel in order to relieve the tractional forces that produced the retinal tear and detachment. During this microsurgical procedure, laser is used to seal the retinal tears, and the eye is filled with either a gas or silicone oil bubble to help keep the retina in place as it heals.
Our Services
Mid Atlantic Retina has the expertise to handle even the most complex retinal detachments, providing a variety of services to significantly improve patients' conditions. As leaders in the research and development of new surgical techniques for retinal diseases, we are dedicated to establishing advanced treatments and utilizing the latest and most cutting-edge retinal surgical equipment to give patients the best options available today.
Our Specialists
The retina specialists at Mid Atlantic Retina are world-renowned and board-certified physicians regarded as leaders in vitreoretinal diseases by top ophthalmology and medical societies. Mid Atlantic Retina specialists have been recognized by Philadelphia Magazine Top Doctors, NJ Top Docs, Guide to America's Top Ophthalmologists, and Best Doctors in America. All doctors are certified by the American Board of Ophthalmology and are contributing members of prestigious organizations like the American Academy of Ophthalmology, the American Society of Retina Specialists, the Retina Society, and the Macula Society. They conduct one of the premier retina fellowship programs in the country and have the clinical experience and accolades to deliver the best in care for retinal detachments.