See a Wills Eye Physician for Retina Care
Get help from the experienced physicians at Mid Atlantic Retina's new Pennsylvania offices in Langhorne and Northeast Philadelphia. As leaders in the research and development of new surgical techniques for retinal diseases, Mid Atlantic Retina is dedicated to establishing advanced treatments and utilizing the latest and most cutting-edge retinal surgical equipment to give patients the best options available today. Are you suffering from vision problems? Book an appointment today with one of our world-renowned and board-certified retina specialists at a new location near you.
Langhorne: Located off of Middletown Boulevard near the Oxford Valley Mall.

820 Town Center Drive
Suite 200-1
Langhorne, PA 19047

Philadelphia: Located along Route 1 in the Wills Eye Consultation Center.

8025 Roosevelt Blvd
First Floor
Philadelphia, PA 19152
Book Your Appointment Today
Complete the form below or call (844) 627 3627.
Why Mid Atlantic Retina?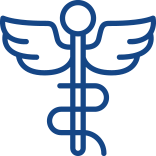 Nationally and
Internationally Recognized
Retina Specialists

Specialized Help for
Patients with Retinal
Disease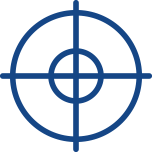 Groundbreaking
Macular Degeneration
Treatments
Our Services
Diagnostic Testing
Our diagnostic testing includes autofluorescence, electroretinogram (ERG), fluorescein angiography, indocyanine green angiography, microperimetry, optical coherence tomography, optical coherence tomography angiography (OCTA), and ultrasonography.
Treatment for Diseases of the Retina
We treat many diseases of the retina, including age-related macular degeneration (AMD), branch retinal vein occlusion (BRVO), central retinal vein occlusion (CRVO), central serous chorioretinopathy (CSCR), cystoid macular edema (CME), diabetic retinopathy, macular holes, macular puckers, retinal artery occlusion, retinal tears, and retinal detachment.
Available Procedures
We utilize time-tested and cutting-edge procedures for vision problems, including intravitreal injection (of Lucentis, Avastin, Eylea, Jetrea, Triesence, Ozurdex, and Iluvien), micro-incisional vitrectomy, scleral buckle surgery, pneumatic retinopexy, cryotherapy, retinal laser photocoagulation, and photodynamic therapy. We are also dedicated to clinical research and the development of new treatments, providing options for otherwise untreatable conditions.