Macular Hole Treatment from Leading Retina Specialists and Vitreoretinal Surgeons
Many people are affected by conditions that impair their vision in various degrees. Diseases and conditions of the retina, such as macular holes, can impact the enjoyment of everyday activities and lead to vision loss if not treated appropriately. If you're suffering from vision problems or a macular hole, advanced treatments available today can help significantly improve your vision or prevent conditions from worsening.
Do you have decreased vision from a macular hole? Contact Mid Atlantic Retina today to arrange a consultation with one of our retina specialists.
Connect with a Specialist Today
Why Mid Atlantic Retina?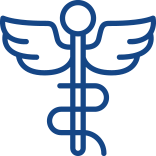 Nationally and
Internationally Recognized
Retina Specialists

Specialized Help for
Patients with Retinal
Disease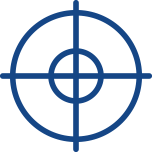 Groundbreaking
Macular Degeneration
Treatments
What is a Macular Hole?
A macular hole is a full-thickness tissue defect that produces a gray or black spot in the macula, or the central portion of the retina that is responsible for fine, detailed vision. Although a macular hole may gradually enlarge, the surrounding (peripheral) vision is maintained and therefore vision is almost never completely lost. Most macular holes develop as a result of tractional forces exerted by the vitreous gel on the delicate macular tissue. Unlike tears in the peripheral retina, a macular hole does not typically lead to retinal detachment. Because the risk of a macular hole developing in the other eye may be as high as 10 or 15%, examination and periodic monitoring are recommended.
How to Treat a Macular Hole
You can improve your vision and retina condition in many ways with the help of a retina specialist, but most commonly, surgery known as a pars plana vitrectomy is required to treat macular holes. For some patients with a small macular hole, an in-office injection of a medication called ocriplasmin (Jetrea) or gas bubble (pneumatic vitreolysis) into the vitreous gel may be a treatment option. However, for many patients, vitrectomy surgery is recommended. This is an outpatient surgery usually performed under local anesthesia that consists of removing the vitreous gel and removing the internal limiting membrane (membrane peel) to relieve the tractional forces that led to the macular hole. In order to seal the hole closed, your doctor will replace the gel with a temporary gas bubble at the time of surgery. Surgery is highly effective in achieving closure of a macular hole. Oftentimes, postoperative face down positioning for up to 3 days is recommended by your treating surgeon.
Our Services
Diagnostic Testing
Our diagnostic testing includes autofluorescence, electroretinogram (ERG), fluorescein angiography, indocyanine green angiography, microperimetry, optical coherence tomography, optical coherence tomography angiography (OCTA), and ultrasonography.
Treatment for Diseases of the Retina
We treat many diseases of the retina, including age-related macular degeneration (AMD), branch retinal vein occlusion (BRVO), central retinal vein occlusion (CRVO), central serous chorioretinopathy (CSCR), cystoid macular edema (CME), diabetic retinopathy, macular holes, macular puckers, retinal artery occlusion, retinal tears, and retinal detachment.
Available Procedures
We utilize time-tested and cutting-edge procedures for vision problems, including intravitreal injection (of Lucentis, Avastin, Eylea, Jetrea, Triesence, Ozurdex, and Iluvien), micro-incisional vitrectomy, scleral buckle surgery, pneumatic retinopexy, cryotherapy, retinal laser photocoagulation, and photodynamic therapy. We are also dedicated to clinical research and the development of new treatments, providing options for otherwise untreatable conditions.
Our Specialists
The retina specialists at Mid Atlantic Retina are world-renowned and board-certified physicians regarded as leaders in vitreoretinal diseases by top ophthalmology and medical societies. Mid Atlantic Retina specialists have been recognized by Philadelphia Magazine Top Doctors, NJ Top Docs, Guide to America's Top Ophthalmologists, and Best Doctors in America. All doctors are certified by the American Board of Ophthalmology and are contributing members of prestigious organizations like the American Academy of Ophthalmology, the American Society of Retina Specialists, the Retina Society, and the Macula Society. They conduct one of the premier retina fellowship programs in the country and have the clinical experience and accolades to deliver the best in care for retinal detachments.