Find a Leading Retina Specialist Near You
Many people are affected by conditions that impair their vision in various degrees. Diseases of the retina, including AMD, BRVO, and CME among others can impact the enjoyment of everyday activities and lead to severe vision loss if not treated appropriately. If you're suffering from vision problems or a known retina disease, advanced treatments available today can help significantly improve your vision or prevent conditions from worsening.
Do you suffer from vision problems or a known retina disease? Contact Mid Atlantic Retina today to arrange a consultation with one of our retina specialists.
Find a Specialist Near You
Why Mid Atlantic Retina?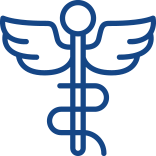 Nationally and
Internationally Recognized
Retina Specialists

Specialized Help for
Patients with Retinal
Disease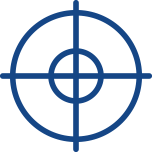 Groundbreaking
Macular Degeneration
Treatments
Our Locations
Pennsylvania
We have offices in Bala Cynwyd, Bethlehem, East Stroudsburg, Huntingdon Valley, Lansdale, Newton Square, Philadelphia,
and Plymouth Meeting. Visit a location closest to you.
Philadelphia/Wills Eye HospitaL
840 Walnut St., 10th Floor
Philadelphia, PA 19107
PHONE: (800) 331-6634
Bala Cynwyd, PA
100 Presidential Blvd. Suite 100
Bala Cynwyd, PA 19004
PHONE: (800) 331-6634
Bethlehem, PA
5325 Northgate Drive, Suite 103
Bethlehem, PA 18017
PHONE: (800) 331-6634
East Stroudsburg, PA
300 Plaza Ct
East Stroudsburg, PA 18301
PHONE: (800) 331-6634
Huntingdon Valley, PA
727 Welsh Rd., Suite 206
Huntingdon Valley, PA 19006
PHONE: (800) 331-6634
king of prussia, PA
234 Mall Boulevard, Suite 200
King of Prussia, PA 19406
PHONE: (800) 331-6634
Lansdale, PA
125 Medical Campus Drive, Suite 315
Lansdale, PA 19446
PHONE: (800) 331-6634
Langhorne, PA
820 Town Center Drive
Suite 200-1
PHONE: (800) 331-6634
Newtown Square, PA
3855 West Chester Pike
Newtown Square, PA 19073
PHONE: (800) 331-6634
Plymouth Meeting, PA
4060 Butler Pike. Suite 200
Plymouth Meeting, PA 19462
PHONE: (800) 331-6634
Philadelphia, PA
8025 Roosevelt Blvd
PHONE: (800) 331-6634
First Floor
New Jersey
We have offices in Cherry Hill, Marlton, and Mays Landing. Speak to a retina specialist at a location near you.
Cherry Hill, NJ
8 Ranoldo Terrace
Cherry Hill, NJ 08034
Phone: (800) 331-6634
Marlton, NJ
701 NJ-73 South Suite 430
Evesham Township, NJ 08053
Phone: (800) 331-6634
Mays Landing, NJ
1417 Cantillon Blvd.
Mays Landing, NJ 08330
Phone: (800) 331-6634
Delaware
We have offices in both Newark and Wilmington. Get in touch with specialists at one of our Delaware offices.
Newark, DE
4102 Ogletown-Stanton Road
Newark, DE 19713
Phone: (800) 331-6634
Wilmington, DE
1523 Concord Pike Suite 101
Wilmington, DE 19803
Phone: (800) 331-6634
Our Services
Diagnostic Testing
Our diagnostic testing includes autofluorescence, electroretinogram (ERG), fluorescein angiography, indocyanine green angiography, microperimetry, optical coherence tomography, optical coherence tomography angiography (OCTA), and ultrasonography.
Treatment for Diseases of the Retina
We treat many diseases of the retina, including age-related macular degeneration (AMD), branch retinal vein occlusion (BRVO), central retinal vein occlusion (CRVO), central serous chorioretinopathy (CSCR), cystoid macular edema (CME), diabetic retinopathy, macular holes, macular puckers, retinal artery occlusion, retinal tears, and retinal detachment.
Available Procedures
We utilize time-tested and cutting-edge procedures for vision problems, including intravitreal injection (of Lucentis, Avastin, Eylea, Jetrea, Triesence, Ozurdex, and Iluvien), micro-incisional vitrectomy, scleral buckle surgery, pneumatic retinopexy, cryotherapy, retinal laser photocoagulation, and photodynamic therapy. We are also dedicated to clinical research and the development of new treatments, providing options for otherwise untreatable conditions.
Our Specialists
The retina specialists at Mid Atlantic Retina are world-renowned and board-certified physicians regarded as leaders in vitreoretinal diseases by top ophthalmology and medical societies. Mid Atlantic Retina specialists have been recognized by Philadelphia Magazine Top Doctors, NJ Top Docs, Guide to America's Top Ophthalmologists, and Best Doctors in America. All doctors are certified by the American Board of Ophthalmology and are contributing members of prestigious organizations like the American Academy of Ophthalmology, the American Society of Retina Specialists, the Retina Society, and the Macula Society. They conduct one of the premier retina fellowship programs in the country and have the clinical experience and accolades to deliver the best in care for retinal detachments.
How to Preserve or Improve Your Vision
The retina is comprised of many layers of delicate nerve and vision cells (photoreceptors) that work together to translate light into electrical signals that are ultimately interpreted by the brain. Many diseases and conditions of the retina require timely intervention with appropriate treatment in order to preserve or improve vision because the retina is irreplaceable. The potential benefit and impact of leading clinical expertise and experience cannot be overstated.