Age-Related Macular Degeneration Specialists
Age-related macular degeneration (AMD) is a complex, degenerative condition of the macula, or central portion of the retina, that becomes increasingly prevalent with advanced age. Like film inside a camera, the macula reveals the image you see when properly focused by the eye's cornea and lens. Symptoms of AMD include central vision loss and decreased ability to read and drive. But advanced treatments available today can help those with AMD to maintain and, in some cases, regain vision.
Do you suffer from symptoms of age-related macular degeneration? Contact Mid Atlantic Retina today to arrange a consultation with one of our retina specialists.
Connect with an AMD Specialist Today
Why Mid Atlantic Retina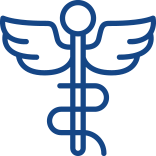 Nationally and Internationally Recognized Retina Specialists

Specialized Help for Patients with Retinal Disease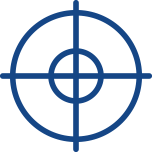 Groundbreaking Macular Degeneration Treatments
Age-related macular degeneration (AMD) is a common condition generally affecting people age fifty years and older. AMD is associated with central vision loss, which affects the ability to read, drive, or see faces clearly with progression to more advanced stages. Many people with AMD have minimal visual symptoms and may retain good vision indefinitely. A small percentage of people with AMD lose central vision. Mid Atlantic Retina offers the latest treatments for both major types of AMD, the dry, non-neovascular form and the wet, neovascular form.
What Causes AMD?
Simply having a relative with AMD does not necessarily mean that someone will develop AMD, but family history can play a part in its development. Other risk factors for AMD may be modifiable or controllable, including smoking, poor nutritional intake, and high blood pressure.
Genetics play a key role in AMD, with heredity representing over 70% of the risk of developing the disease. Genetic markers have been identified that strongly influence the risk of progression to advanced AMD and vision loss, with several promoting inflammation by altering activation of the complement cascade, an active part of our immune system. Others affect mitochondrial function and increase oxidative stress in the retina, consistent with both the risk factor of smoking and the benefit of antioxidants in delaying disease progression. Cholesterol metabolizing enzyme variants are also associated with this disease, consistent with the known biochemical composition of drusen.
What are some AMD Symptoms?
Many people with mild dry AMD have little to no visual symptoms, but occasionally significant loss of central vision can occur. Vision loss associated with dry AMD is usually gradual or slow, and peripheral vision is typically not affected. Those with wet AMD often experience rapidly progressive loss of central vision, typically over days to weeks, but sometimes people are not aware of these visual changes because their other eye sees well. It is important to test vision in each eye separately by covering one eye at a time when checking vision.
Requiring more light to read
Noticing mild blurring of vision
Having difficulty driving
Experiencing visual distortion
Having difficulty adjusting between light conditions
What is Dry AMD?
Dry AMD, affecting about 90% of all people with AMD, is characterized by drusen. Drusen are small yellow deposits that are visible to an eye doctor during clinical examination of the macula, which is the center part of the retina. Most people with drusen alone do not have significant visual changes or vision loss. A minority of people with dry AMD will advance to central vision loss due to geographic atrophy, which involves the loss of pigmented cells beneath the macula. These pigmented cells normally act to support and nourish the photoreceptor cells.
What is Wet AMD?
Wet AMD affects only about 10% of people with AMD, but it accounts for the majority of central vision loss due to AMD. The word "wet" means there are specific issues with the macula due to abnormal blood vessels (choroidal neovascularization) that may develop spontaneously. If left untreated, these abnormal blood vessels result in permanent scarring and severe central vision loss.