Sewell Office Opening Sept. 14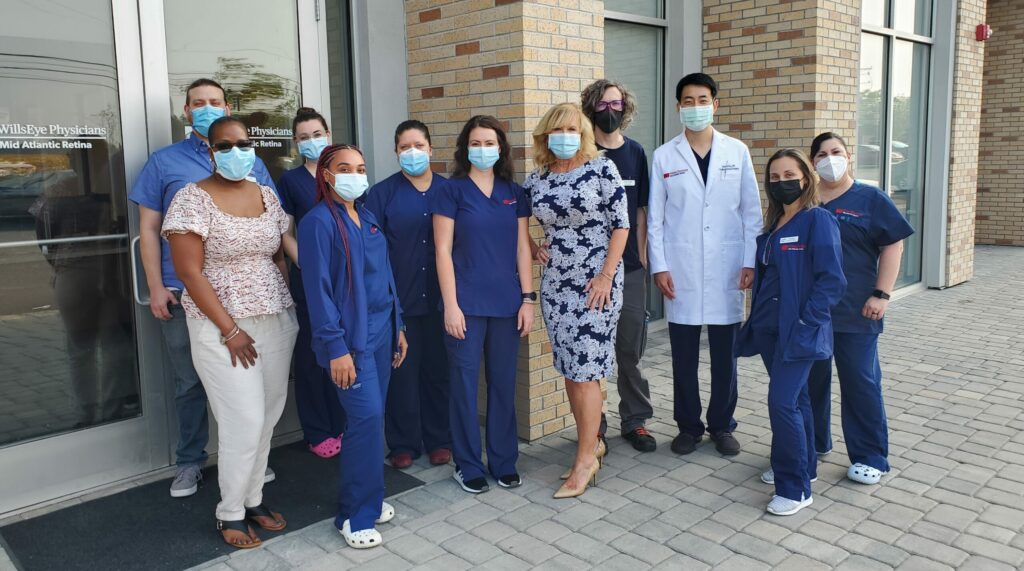 Mid Atlantic Retina's newest location opened in Sewell, NJ on September 14th.
David Xu, MD is practicing at Sewell and will be joined by Mitchell Fineman, MD in October.
We are scheduling new and existing patients in the Sewell area. Contact us to request an appointment.
Our newest office is located at 261 Hurffville-Cross Keys Road, Suite 1-A, Sewell, NJ. This office will serve Sewell and the surrounding communities and beyond with the same world-class care for retina disease that can be found at our other Wills Eye Retina locations. 
All of our retina specialists are Wills Eye doctors, the principal faculty on the Retina Service of Wills Eye Hospital where patients come from around the world for diagnosis and treatment. They are widely recognized as leaders, educators, and pioneers in ophthalmology and the retina subspecialty, and handle everything from the most complex cases of retinal detachment to conditions such as macular degeneration and diabetic retinopathy.