44th Annual Virtual Macula Society Meeting
The 44th Annual Macula Society Meeting held its first ever virtual meeting this past weekend, with a number of Mid Atlantic Retina physicians presenting throughout the weekend's program.
Dr. Ajay Kuriyan presented a research paper on "A Novel Model of Proliferative Vitretinopathy" on the first day of the meeting. Dr. Kuriyan also mentored Wills Eye Hospital fellow, Dr. Matthew Star, on his winning paper on "Fluctuations in Central SubFields Thickness Association w/ Worse Visual Outcomes in Patients w/ DME". Dr. Kuriyan was tweeting during the event, follow him on Twitter.
Newest Mid Atlantic Retina/Wills Eye physician, Dr. Jose Pulido, presented the lecture on "Non-Covid Concepts Learned During a Prolonged Decameron". During the Neovascular AMD portion of the program, Dr. Carl Regillo ran the presentation on "Analysis of Central Subfield Thickness Fluctuations and Impact on Vision Outcomes in the Phase 3 Archway Trial of the Port Delivery System With Ranibizumab (PDS)". Dr. Sunir Garg presented his paper on "The Influence of Universal Face Masking on Endophthalmitis Risk After Antravitreal Anti-Vascular Endothelial Growth Factor Injections".
To finish out the weekend's meeting, Dr. Yoshihiro Yonekawa presented on "The PRO Score: Predictive Scoring System Based on Independent Risk Factor Analyses and Machine Learning for Visual Outcomes in Primary Rhegmatogenous Retinal Detachment". Dr. Yonekawa was also active on Twitter, live tweeting during the event, follow him on Twitter.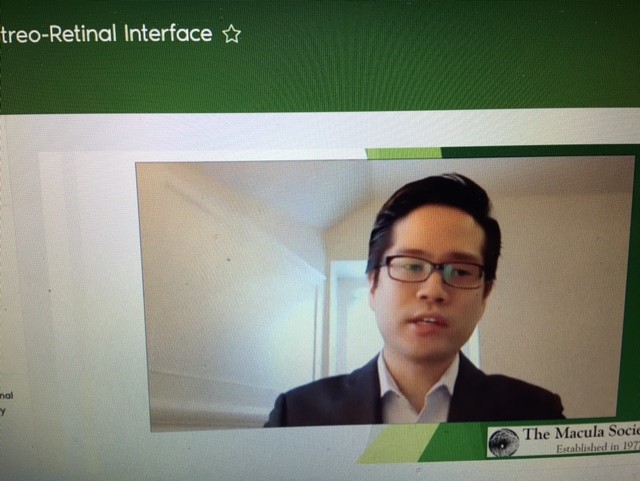 Follow along for more updates on society meetings and research papers from our physicians on our Twitter and Instagram.