Wills Eye Hospital Newsletter: Eye Level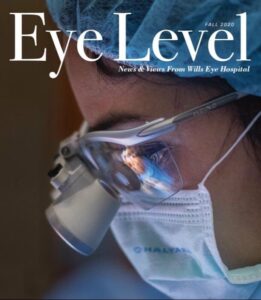 Wills Eye Hospital recently relaunched their new digital newsletter, Eye Level. The newsletter features Mid Atlantic Retina doctors and staff, patient testimonies, news stories and so much more about the happenings at Wills Eye Hospital.
Read the Fall 2020 Newsletter and stay tuned for to come!